Modern Mediterranean & impeccably crafted Alhambra Restaurant in D.C.
Where modern elegance and flavors meet a driving passion for impeccably crafted, fresh Mediterranean food and warm hospitality. Welcome to Alhambra, a culmination of modern Mediterranean and French cuisine that celebrates fresh, local ingredients prepared simply yet masterfully. Showcasing the rich bounty of produce and fish in the region in a modern and convivial setting, Chef Sebastien Giannini presents a seasonally inspired menu enhanced with the classic flavors of the Mediterranean.
"A dining experience like no other, Alhambra showcases the freshest & most pristine ingredients."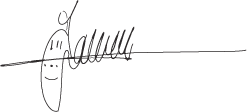 Executive Chef Sébastien Giannini
Unparalleled Private Dining
A one-of-a-kind dining experience in the heart of downtown.