Modern Mediterranean. Impeccably Crafted. Alhambra Restaurant.
Welcome to Alhambra, a culmination of modern Mediterranean and French cuisine that celebrates fresh, local ingredients prepared simply yet masterfully. Showcasing the rich bounty of produce and fish in the region in a modern and convivial setting, Chef Sebastien Giannini presents a seasonally inspired menu enhanced with the classic flavors of the Mediterranean.
Designed by renowned architect David Rockwell and the talented Rockwell Group, Alhambra highlights many of the historic building's original features, including a landmarked hand painted ceiling. It is set in a landscape of bold hues of black, silver, brown, cream and gold, which intermingle with rich textures to create a lush, warm environment.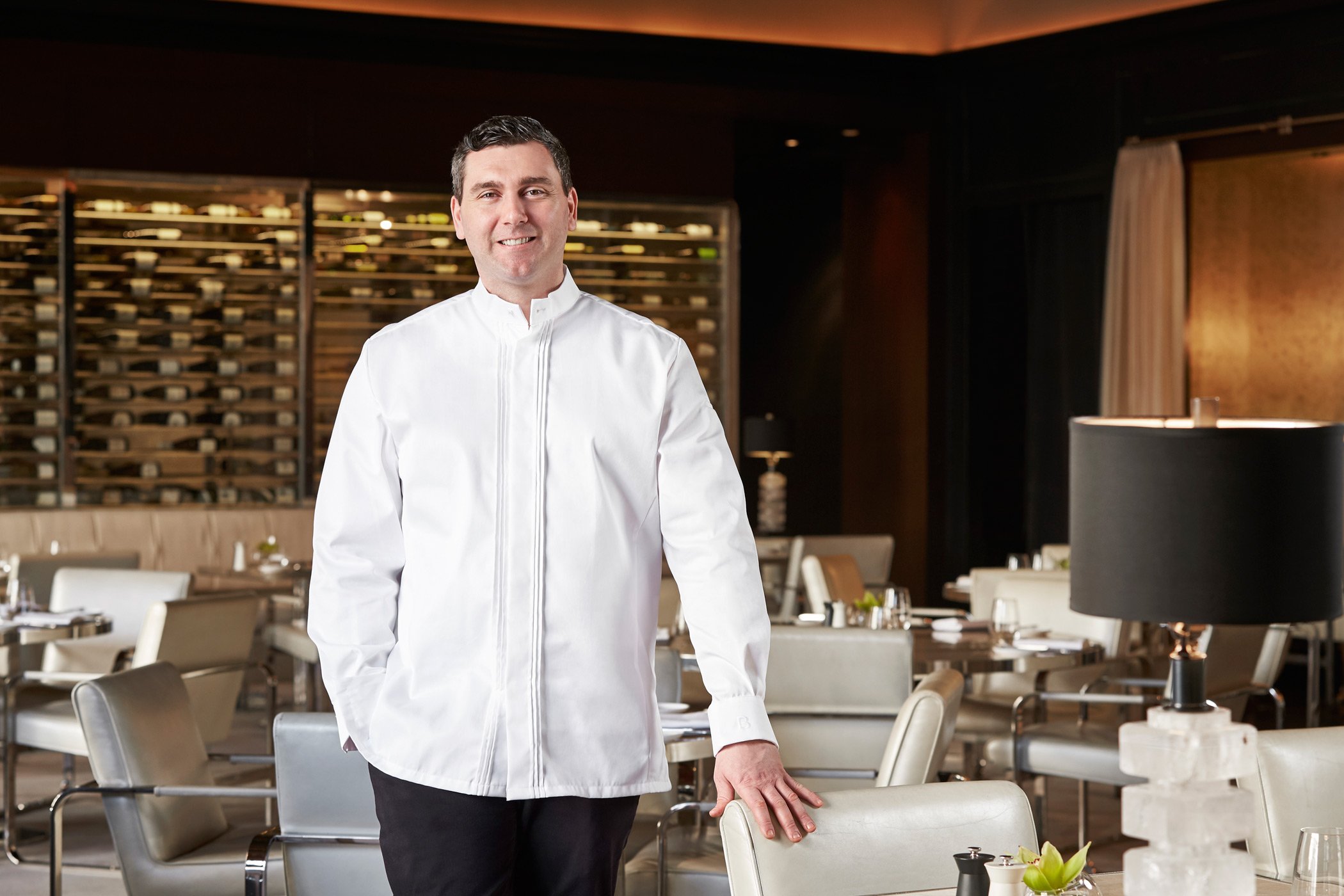 Executive Chef Sébastien Giannini
Renowned chef and DC newcomer Sébastien Giannini brings over 20 years of cooking experience to his position as Executive Chef of Alhambra.
Originally from Toulon in the South of France, Chef Giannini most recently was Executive Chef and Culinary Director at the W Montreal, a 5 star hotel in Montreal, Canada. His culinary career began in France in Michelin starred restaurants and culminated with the role of Executive Chef at Le Méridien Nice.
Chef Giannini then took his career internationally and held the role of Executive Chef for the Fairmont Queen Elizabeth hotel in Montreal before joining the W Hotel to launch their new restaurant concept.
Chef Giannini was trained by internationally respected chefs who have attained Michelin Stars, such as Alain Ducasse, Frank Cerutti, Philippe Joannès and Guy Gedda. He was a finalist of the prestigious Bocuse D'Or Culinary Competition in 2010 and had the honor of being the Official Coach of Team Canada in the 2015 International Final of the Bocuse D'Or in Lyon, France.
Chef Giannini is a member of Slow Food International, Grand Cordon D'Or de la Cuisine Française, Jeune Espoir de la Gastronomie Française, disciple d'Auguste Escoffier, Toques Blanches Internationales and l'Académie Nationale de Cuisine.